Featured Products
JobControl 2.0
Online Account Management
Features:

View all order images
•
Free
to use. No software to install and works with your web browser.
• Easily submit Jobs and Reorders online with the help of our interactive menus.
• Complete customer service module to help you interact with your customers including order and payment history.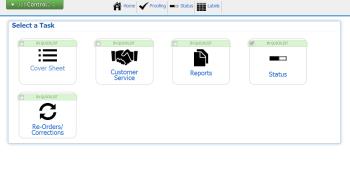 Contact our Customer Service department for additional details
• Statistical and production reports to help manage your unique demographics.
• Quick status updates of all jobs and work submitted to the lab.
• View each individual image, team photo and envelope online.
• Real time updating of all data.
Back to Previous Page